On October 4th, 2022, the 10 partners that compose BioGov.net project, met for the 1st time in person in Brussels, for an intense but productive meeting. Key aspects related with the project's mission, work plan methodology, main activities and timeframe where discussed.
On the very next day, on October 5th, 2022, some partners participated in the "Projects2Projects" workshop organised by the European Bioeconomy Network, in collaboration with the European Commission and the projects Transition2Bio, BIOEASTsUP, BIObec and BioGov.net.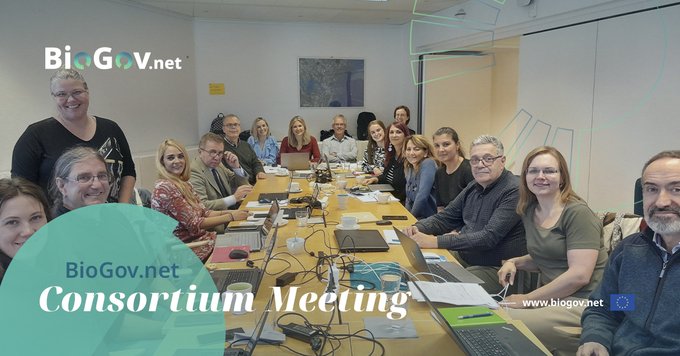 This workshop took place at the EC Building CDMA, as satellite event of the High-Level EU Conference "Bioeconomy – Enabling the European Green Deal in Challenging Times", held in Brussels on the 6 and 7 October 2022.
The workshop counted with the participation of 40+ projects on stage plus 9 projects engaged in the discussions, in total the workshop had 60 attendees. This was a great opportunity for all the projects and the attendees to know each other, share their experiences and create synergies for collaborations towards supporting the growth of the bioeconomy innovation.
The workshop was a great success, participants expressed the need for similar events that facilitate and promote collaboration among projects.
The outcomes of the "Projects2Projects" workshop were to:
Facilitate the awareness and exchange of inspirational good practices stemming from H2020 projects, as well as maximising the exploitation of lessons learnt and heritage of H2020 bioeconomy projects
Present the objectives of the newly funded Horizon Europe projects in bioeconomy
Facilitate collaboration among ongoing, concluded and recently funded projects.
Define common action plans to improve the quality and impact of projects' activities for the next months.
More information about the outcomes is available in the EuBioNet website HERE.